Welcome back…
To the past!
The modern world is a lovely place, loads of gadgets, toys, expensive shiny things and all of that jazz (if you're into that kinda thing).   Here at Popular Retro, we're old school.  We like music that crackles, movies with a fuzzy border, games that take an hour to load and then crash.  In fact, we love the old stuff so much, we created a magazine about it!
Popular Retro is a magazine for retro enthusiasts, written by retro enthusiasts.  We've a combined age* that could be likened to a fine wine or a dusty old chair that lurks in the darkest corner of an old country house.  You can be assured of fresh content but sliced from a cake baked many years ago (it's still tasty).
Each issue we'll be looking back at classic games, toys, movies, music and culture.  Join us on our journey, we've plenty of memories to share with you!
* We're old, but still have some life left in us!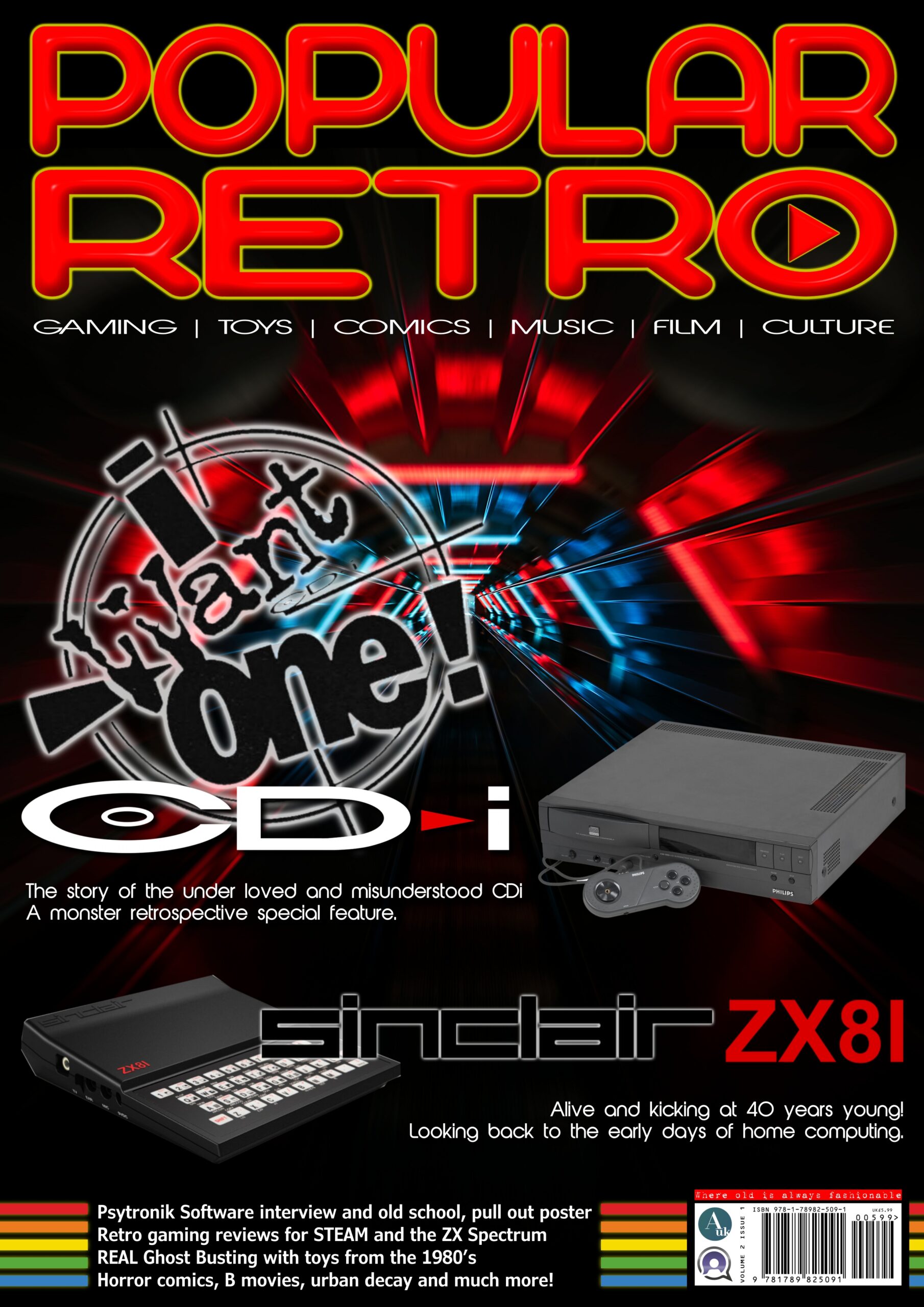 New team, new look!  Popular Retro lands with a brand-new issue and for the first time, we're also available in print!  This issue we offer a massive retrospective of the Philips CD-i, everything you needed to know (and more!) about this obscure system.  Also, the Sinclair ZX81 turns 40, we look back at this groundbreaking machine and impact it had on home computing.
We have an exclusive interview with Kenz of Pystronik Software, and go old school with an A3 Psytronik full out poster!  The team go Ghost Busting with classic toys, we look at low budget horror movies from the 80's and watch the paint peel in retro in decay.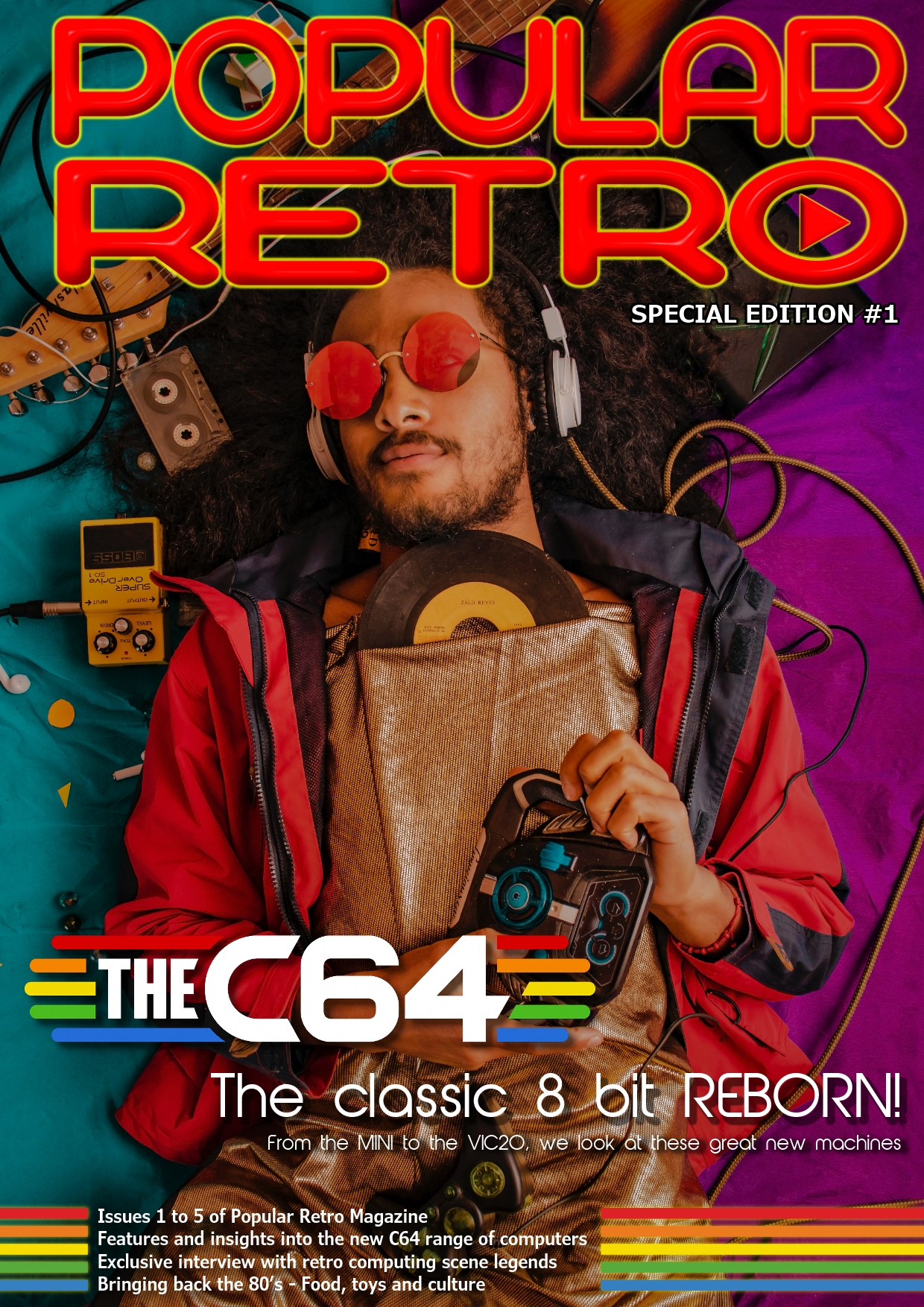 Select cuts of issues one to four of Popular Retro PLUS the new issue 5 are now available in this beautiful, hard back book.  Extensive coverage of THEC64, THEVIC20 and THEC64MINI.  Also, nostalgic food, toys and culture from yesteryear.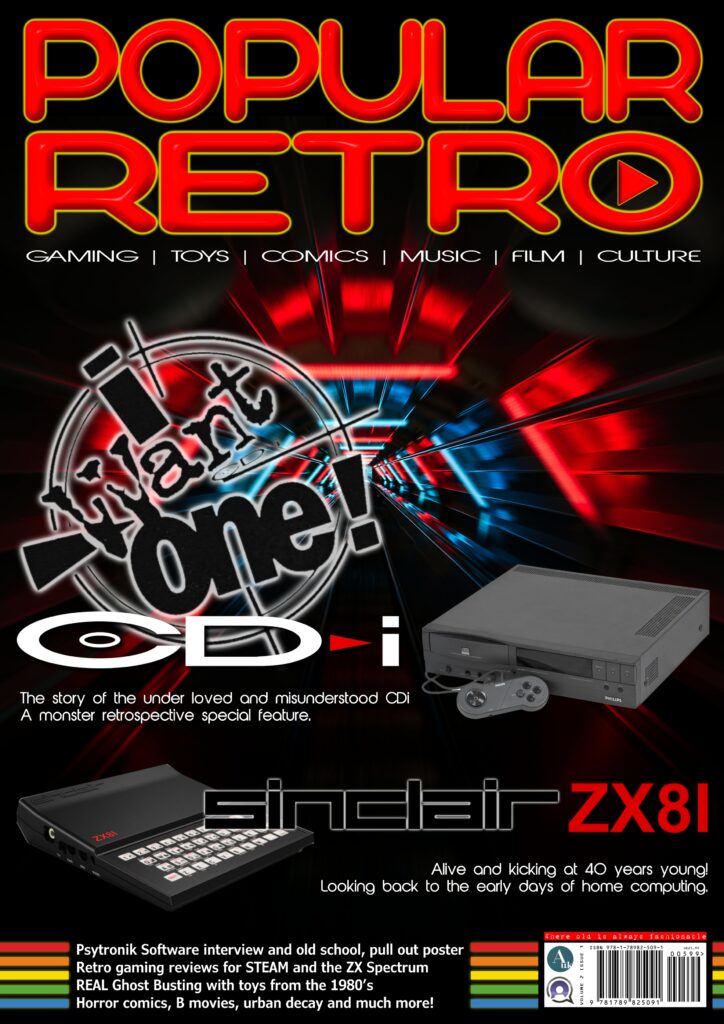 ZX81 – A computer for the masses.
Time capsule.
TV – Airwolf.
THEVIC20 – Winners!
Great moments in computing.
Valley of Rains review.
Essential vampire comics.
Retro in decay.
Toys – The REAL Ghost Busters.
B- Movie review – Evil Spawn.
Music – Brothers in Arms.

Psytronik interview – Including pull out poster
Philips CD-i special feature.
Win a THEC64 from Retro Games LTD.
PanGEMic game review.
Contributors for this issue: 
Darren Randle (Editor), Darren Branagh, Shaun Bebbington, Luis Mota, Chris Thacker and Dr. Chris.
Your assurance of quality:
Popular Retro is printed on high quality 130gsm gloss paper, with 170gsm laminated gloss covers to give a premium finish.
Each magazine is shipped in a reinforced cardboard mailer to ensure your copy arrives in pristine condition.